Home » Posts tagged 'Adolf Hitler'
Tag Archives:
Adolf Hitler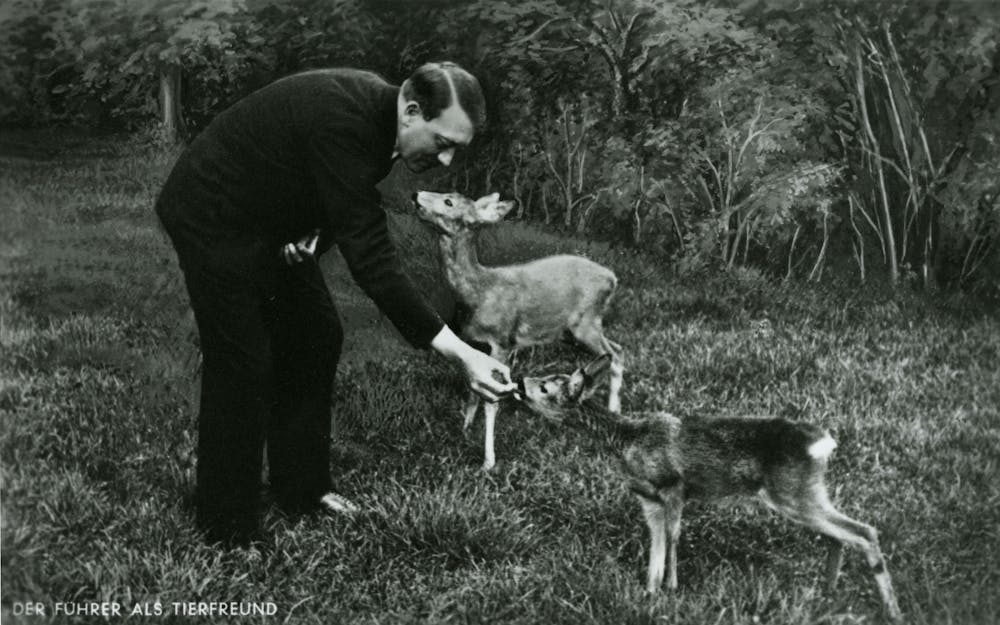 I have just finished reading, Hitler: Ian Kershaw's brilliant, two-volume biography on Adolf Hitler. Over the course of 1432 pages, Kershaw uncovers why Hitler, a man not all too dissimilar from other tyrants in history, has become synonymous with evil.
Kershaw also reveals the gap between Hitler's public image and private personality. He reveals the difference between the rabble rouser capable of captivating the masses by exploiting their fears, prejudices, and desires, and the lacklustre reality. Kershaw shows how Hitler transformed Nazism into a national religion – complete with its own songs, fables, and rituals – and how he transformed himself into its demagogue.
Hitler projected a persona that embodied all the ideals of German nationalism. He presented himself as the archetype of German pride, efficiency, and self-discipline. In Hitler, the German people found the living embodiment of their fears and aspirations.
Furthermore, Hitler presented himself as the saviour of a nation on the brink of ruin. This was not entirely his doing, by the early-thirties things had grown so dire in Germany that people were willing to throw their lot in with anyone promising to restore law, order, and honour. Hitler promised all that and more. Utilising what we today would recognise as identity politics, Hitler promised to restore national pride and wreak vengeance on Germany's enemies. He divided the world into victims (the German people), perpetrators (international Jewry and Marxists), and saviours (the Nazis).
It would be far too simplistic, however, to conclude that Hitler brainwashed the German people. Rather, Hitler and the German people became intertwined in the same unconscious conspiracy. Hitler may have been the one to espouse the kind of murderous ideas that led to Auschwitz and Stalingrad, but it was the German people who gave those ideas their full, unconscious support. As time marched on, Hitler's sycophancy was taken as political genius.
By telling the German people what they wanted to hear, Hitler was able to present himself as a national saviour. The reality was far different. He was a man with virtually no personality. He had no connection whatsoever with ordinary people. He never held an ordinary job, never had children, and only married his mistress, Eva Braun, the day before his suicide. Albert Speer, the Nazi architect and one of the few men Hitler counted as a friend, described him as a duplicitous, insecure individual who surrounded himself with shallow and incompetent people, laughed at the misfortunes of others, and retreated into "fantastic mis-readings" or reality.
Furthermore, whilst Hitler presented himself as the hardworking political demagogue of unmatched genius, he was, in reality, a lazy, egotistical man whose rise to power rested on the cynical manipulation of national institutions. Far from being the tireless worker he presented himself to be, Hitler actually proved unable to deal with numerous major crises during the War because he was still asleep. He saw his role as being the creator of Nazi ideology. The actual running of Germany he left to his functionaries.
When Hitler toured Paris following the fall of France in 1940, he made a special visit to the tomb of Napoleon Bonaparte. Saluting the Emperor's marble tomb, Hitler commented, in typical egotistical style that like Napoleon his tomb would only bear the name "Adolf" because "the German people would know who it was."
He was not entirely wrong. The name Adolf Hitler is remembered today. However, far from being remembered as the founder of a thousand-year Reich, he is remembered as a genocidal fruitcake whose legacy is as inglorious as his life. Hitler and Napoleon may have been similar in many ways (both were foreigners to the countries they would end up ruling, both reigned for a short period of time, and both significantly altered the course of history), but where Napoleon left a legacy that is still very much with today, Hitler failed to leave anything of lasting significance
But perhaps that is precisely what Hitler wanted. Carl Jung has a dictum: if you want to understand someone's motivations for doing something, look at the outcome and infer the motivation. In his brief twelve-years in power, Hitler led the German people into a war that cost fifty-million lives, presided over a Holocaust that murdered eleven million people, and oversaw the destruction of the old Europe. If Adolf Hitler could be summarised in a single quote, the line from the ancient Hindu text, Bhagavad Gita would prove sufficient: "Now I am become death, the destroyer of worlds."
Americans are recoiling from the tragic events that occurred in Charlottesville, Virginia yesterday. The tragic succession of events, which saw violence between the Unite the Right protesters and counter-protesters and culminated in a vicious car attack,  left nineteen people injured and thirty-two-year-old Heather Heyer dead.
On Monday, President Trump bowed to pressure to name and shame those whose ideology inspired yesterday's hate crime.  Trump stated:
"Racism is evil. And those who cause violence in its name are criminals and thugs, including the KKK,  neo-Nazis, white supremacists and other hate groups that are repugnant to everything we hold dear as  Americans. Those who spread violence in the name of bigotry strike at the very core of America."
Political reactions have been swift and damning. Michael McCaul, Republican Congressman from Texas and chairman of the Homeland Security Committee, tweeted:
"We must condemn the hate fueling the violence in #Charlottesville. It does not define us as Americans. Those affected are in my prayers."
Republican Senator from Texas, Ted Cruz, meanwhile, has called for the Department of Justice to investigate the events of Charlottesville as an act of domestic terrorism. Cruz stated:
"It's tragic and heartbreaking to see hatred and racism once again mar our great Nation with bloodshed.  Heidi's and my prayers are with the loved ones of those killed and injured in the ongoing violence in  Charlottesville. The First Amendment protects the rights of all Americans to speak their minds peaceably,  but violence, brutality, and murder have no place in a civilized society. The Nazis, the KKK, and white supremacists are repulsive and evil, and all of us have a moral obligation to speak out against the lies,  bigotry, anti-Semitism, and hatred that they propagate. Having watched the horrifying video of the car  deliberately crashing into a crowd of protesters, I urge the Department of Justice to immediately  investigate and prosecute this grotesque act of domestic terrorism."
At a press conference on Monday, Charlottesville Police Chief Al Thomas claims police had planned to move the Unite the Right protesters to the rear of Emancipation park. The protesters had originally agreed to cooperate with police. However, police were forced to alter their plans when protesters began entering the park at different locations.
The perpetrator of the attack, James Alex Fields, Jr., a self-confessed admirer of Adolf Hitler, has been charged with second-degree murder, malicious wounding, and failure to stop at the scene of an accident resulting in death. He has been denied bail.